We just got off the phone with Mrs. Valerie Tripp, and all we can say is she is awesome! We loved having the chance to speak with her. We feel like she's a friend already! We can see why so many girls love her and her books so much!
Mrs. Tripp talked about why Felicity had a horse, who inspired the Kit stories, the conversation that started the first American Girl book ever, how Felicity's story is similar to what was going on during that timeframe, what girls need to hear today, and much, much more!
We'll shoot for getting the episode out before the end of the month. We can't wait to share it with you!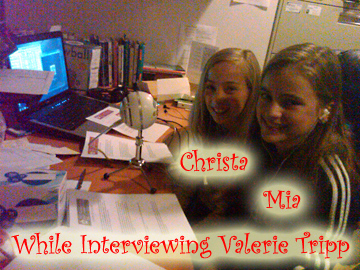 Your American Girl friends,
Christa and Mia